Strategic Group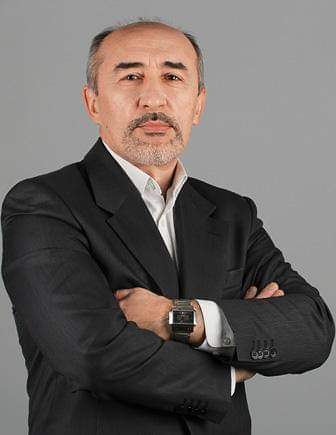 Strategic Focus – Group Leader ICFM UK Ukraine ICFM & ICB Global
Yuri Navruzov, TUT ICFM UK
Strategic focus – group with Yuri Navruzov.
We invite you and your company's employees to take part in the strategic focus -group ICFM UK Ukraine. Strategic Focus – Group ICFM.
Strategic focus – group is focused on Your employees whose responsibilities include both: taking decisions on operational efficiency's growth and on development itself, as well as on control of development strategies: General, Executive Directors, Financial and Operational Directors, Marketing and Sales Directors, Logistics and Procurement Directors, Heads of Economic Security and Legal Support Departments. We believe, our Strategic Focus Group might be a top priority for initiators, start-up investors (independent or initiatives, in the frames of existing business as well).
The moderator will touch up the main provisions for strategic management and definite requirements for operational efficiency. The participants will be offered to make presentations on key issues. Each participant notes their proposals in a workbook, which methodically consistently organizes individual and collective work during the session. Group discussion and moderator's recommendations will improve the quality of these presentations. At the end of the First Stage session each of the participants will accumulate sufficient amount of materials for further discussion with colleagues and the Company management.
Working sessions' program:
Why can operational activities conflict with strategic policy guidance?
How can subjective judgments\assessments be turned into evidences of such a contradiction?
Why is it necessary to balance functional directors' points of view regarding the nature and depth of the gap?
How to convince colleagues and top management of the gap existence between operational actions and strategic intentions?
Strategic Focus – Group ICFM UK Ukraine: strategic sessions are ongoing and cover the following issues: business management systems' adjustment, strategic objectives prioritizing, building and analyzing the strategic development of companies, competitiveness, the "Blue Ocean Strategy", modern tools and methods for obtaining both, formal and informal power and ways to protect them, new formula management effectiveness: Waterfall + Agile = Structured, "Three Whales" of Harsh management, HRM management and Personnel management, PR marketing, Crisis management and much more.
Follow our announcements, dates and topics!
Each participant receives memorable certificates, materials and a collective photo. Individual consultations with the moderator (viber/skype) are our extra bonus!
Your personal managers Natalia Yablonskaya and Yuliya Moyseenko
«PERSONAL POWER: HOW TO GET, WHAT TO SPEND ON, HOW TO PROTECT. OFFICE WARS»
The personal power, its nature and its purpose in the organisation
The start of the struggle for power: how to catch the right moment, choose supporters and neutralize rivals, how to turn rivals into supporters
"Office wars": their types and origin, management methods and implementation within own purposes
Hidden attack signals: how to reveal, decode and preempt them. The centers of influence, their members and ideologues
A win-win way to protect the power. Ways and basis of successful leader
The power has been received and protected: what's next, where and whom with to go ahead
Personal power. How to get, how to protect, what for to use